While working from home might be the norm for some, for most of us, that is not the case.
I have been working from home for 3 days and I can honestly say, I miss the office.
Over the past few years, I have turned my office space into a well-oiled machine of productivity. My chair is at the perfect height for optimal typing and comfort, my sticky notes are the perfect arm's length away and my files are at the peak of organization (well to me anyway, others might see it as a mountain of paper, but I digress).
While these small things make me miss being in the office, there are far more impactful drawbacks to shifting all of our work to our homes.
Working from home and practicing social distancing in the wake of COVID-19 is a necessity. We have been hearing that on repeat for over a week now. While I don't disagree with the approach our communities are taking, it doesn't take away from the fact that it STINKS!
Change is hard for everyone, especially when it comes so quickly. And even those of us who have home offices already aren't necessarily set up for it full-time. The learning curve has been steep.
I, like many others, have been doing my research on tools and resources I can use to make the transition a little more smooth.
I want to share with you some of the tools for lawyers I have found.
As a lawyer you might experience some drastic changes in your practice over the next couple of weeks. But, with these tools, hopefully you can return to a sense of normalcy in these turbulent times.
The first tool I want to introduce is Zoom, a video conferencing app. While some situations can be communicated over the phone or via email, others are best suited for a face-to-face conversation.
But how do you do that when you're not able to physically meet with clients?
This is where Zoom comes in.
Zoom offers its basic plan free of charge. This means you can conduct unlimited 1-to-1 meetings in 40-minute intervals. If you are looking for enhanced features or longer meeting times, its other plans are reasonably priced.
To help with the learning curve and get people up and running with the tool as efficiently as possible, Zoom has created a support center housing all kinds of resources on effectively working remotely. I highly recommend checking it out if you are interested in utilizing video communications of any type.
Along similar lines as zoom, Vidyard is another video tool. But, instead of conducting meetings via video, Vidyard allows you to email what is essentially a video voicemail.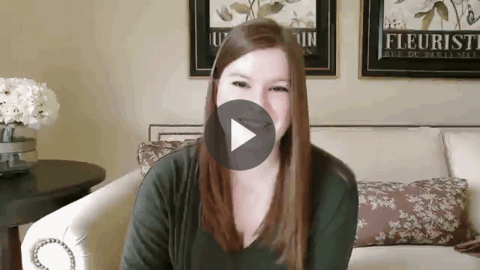 Vidyard has a vast array of video solutions from hosting to live streams, but for the purpose of this discussion, I am only going to cover its free tool, Go Video, which allows you to record, send and manage unlimited videos.
This application is one that I have had in my tool box for some time, but I have been using it much more frequently since working from home.
It is great for both internal and external communication.
For example, with internal communication, think about how many times a day you need to tell your coworker something quick, or show them something on your computer. But, it doesn't need to be an extensive conversation. Maybe you're looking for a simple yes or a no, but the question still requires some explaining or visuals.
Vidyard allows you to record video messages or screen share messages to send via email or other messaging apps.
The ability to share my screen and film myself at the same time is one of my favorite features.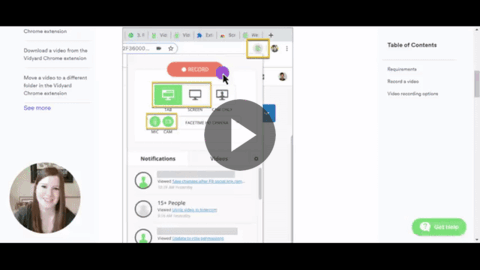 You can get started with Vidyard with just the press of a button, simply download and install the google chrome extension and you're ready to rock and roll.
Now, you may be wondering, what do I do if I'm sharing confidential information. Is it safe to do this over video?
Vidyard just released a new tool to help with exactly that. If opporates just like the tool mentioned above, but you can now secure your messages with the use of a password. This allows you to have control over who views your video and keep that confidential information confidential.
These security features are available for free until June 30, 2020, to help you stay connected with your customers and colleagues at a time when it matters more than ever.
Nextiva-
30 day free trial then $4.95/month
If your law firm utilizes a fax machine, this tool is for you. While bringing your fax machine home with you isn't practical, using an online fax service is. Send and receive secure electronic faxes from anywhere on any device with Nextiva.
There are many different online fax services but this is one I have heard of many lawyers utilizing.
With Nextiva you can keep all of your current information, including your fax number. This allows for a seamless transition to online faxing.
In addition to online fax services, Nextiva provides all kinds of solutions for small business owners, including phone service and a customer relationship management software.
1password-
Free for 6 months in response to COVID19
Did you know on average we have 23 different passwords we have to keep track of?
If you're like me, you have them all saved on your work computer. Either you have google keeping track of them for you or you've hit the checkbox "remember me" on all your most-used websites.
Well, now that I am working from a new location and a different computer, I have to remember all of my passwords again.
If I were smart I would have begun utilizing this service years ago and wouldn't be selecting "forgot my password" on just about every account I have now that I am home.
But, hindsight is 20/20 right?
If you need a little extra help managing all of your passwords while at home, 1password is offering its service for free for the next 6 months in response to COVID-19.
While not having to remember all of your passwords is nice, there is one other important feature of 1password that should not be overlooked. 1password also secures your passwords and protects you from breaches and other threats on the web.
Working from home comes with its own data security risks. Oftentimes our home setup is not as secure as our office set up.
While 1password can't protect you from every online data threat, they will help protect your passwords, thus securing much of your online activity.
Between retainers, authorization forms and engagement letters, there are a lot of documents that require signatures in the legal profession. During this time, it may be more difficult to get necessary signatures and ensure they are legally binding.
PandaDoc is an all-in-one document automation solution to create contracts and sign them securely.
With PandaDoc you can give your clients the ability to sign digital documents in seconds from anywhere, on any device. Each esignature is secure and legally binding with an electronic certificate provided on every document.
You can even collect payments via credit card, paypal or bank transfer through PandaDoc.
In response to COVID-19, PandaDoc is offering a Free eSign plan for all users.
"Business leaders have enough problems to solve right now and we believe worrying about how to collect signatures remotely shouldn't be one of them."
Looking ahead
During these uncertain times, we are all being called to adapt to an ever-changing reality. This is the time to put your best foot forward and continue evolving as a lawyer and a small business owner.
Bob Ruffolo, a business leader I admire and look up to, said this in response to COVID-19, "Desperate times don't call for desperate measures — they call for innovation and efficiency."
While we may not have control over the current situation, we do have control over how we respond.
We hope these tools make the transition to working from home a little smoother. And, who knows, maybe you'll even take some of these applications back to the office with you.
Did we miss something? Let us know if there are any tools you love that have helped you work from home. We will add it to our list to help fellow lawyers navigate these challenging times.